DON'T PANIC Towel Shop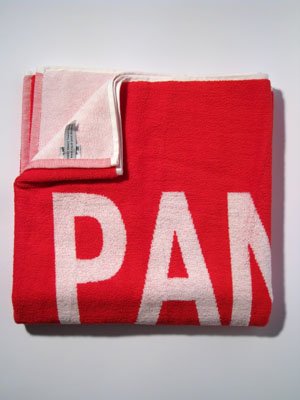 DON'T PANIC Towel
Price: 37,90 Euro (including 19% VAT)

Shipping inside Germany
1-3 Towels: 7,00 Euro
4-8 Towels: 9,00 Euro

Shipping inside the EU:
1-3 Towels: 16,00 Euro

Shipping to Switzerland + Europe not EU:
1-3 Towels: 21,00 Euro

Outside Europe:
1-3 Towels: 29,00 Euro

Different quantities: on request
If you want to pay via PayPal there is a fee of 3 Euro.


Handling
With sending the form you post a binding mail-order. You get an email response as confirmation, including the information for the bank data and the options for the shipping. The payment takes place in advance by bank transfer or optional by PayPal. For using PayPal there is a fee added of 3,00 Euro. Please place a note in the message field.




Please, fill out this form to order the DON'T PANIC Towel